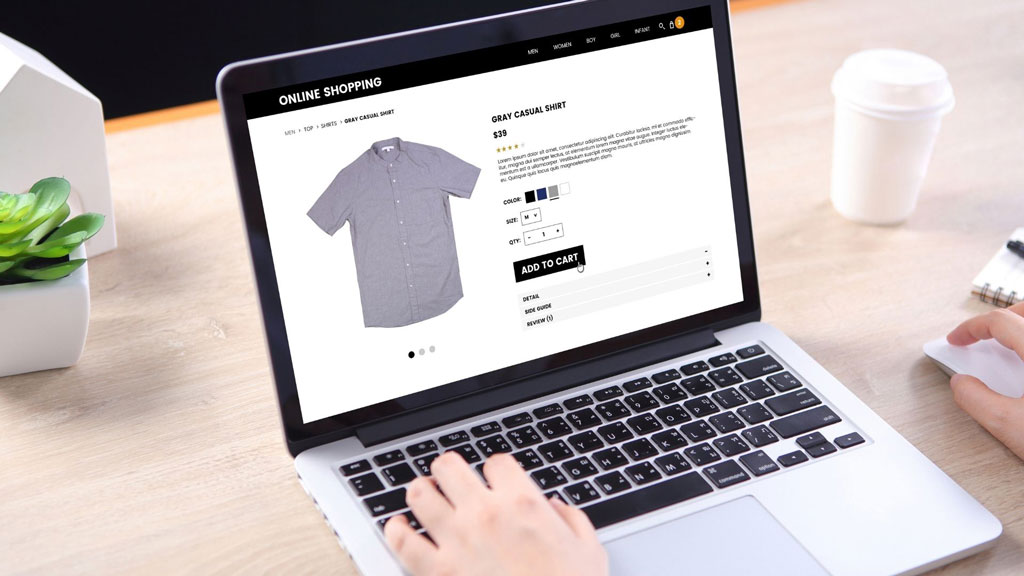 Should you hire a professional to design your eCommerce page or should you do it yourself?
Do you own a WordPress website, and would you like to improve its performance capacity? What the site needs is the magic touch of a WordPress development expert. With tens of thousands of WordPress websites currently operating in the online space, you cannot afford to lose steam and fall behind the competition while others get ahead of you. With a premium WordPress development service, you can upgrade your existing website or build a new site that will attract the traffic you want and also increase your business conversion rate for better profitability.
Why the Performance of your website is very important
The performance is something you should never take for granted. If you run a business and you are trying to establish organic footprints across the online space, hanging a fully functional website is a great way to go. Website performance is important because
Visitors will not be willing to return to your site if it takes too long to load
Search engines optimization will not function effectively if your site is not well optimized, making it almost impossible for the site to rank favorably in Google
A badly designed web page is a huge turn off for users
A high bounce rate will lead to Google downgrading your site as its web crawlers will consider your site to hold irrelevant or poor information
If you are about to kick start your eCommerce career and you are on the verge of building a customized platform for your business, what is the best way to do so? Do you save precious cash by doing it yourself using online tools available to you or do you hire a professional to do it for you?
In this article, we will address the pros and cons of both approaches, and in the end, we will give you our verdict and explain why we chose one approach over the other.
Having a custom eCommerce page/Website
The Ecommerce industry is highly competitive and to stand apart from the competition and to increase potential sale conversions, many Ecommerce entrepreneurs are turning to Custom made platforms specially designed to cater to their online buyers. Customized platforms are known to be more appealing and easier to use than platforms with generic features.
If you want a customized E-commerce platform, you can either hire a professional or go the DIY route.
DIY E-commerce design
A DIY Ecommerce design is simply a page or platform that is designed by you using free or paid tools. Platforms like Spotify for example offer sellers their own pages and you are free to add some plug-ins and tools to get the platform up and running. However, there are certain pros and cons to this approach.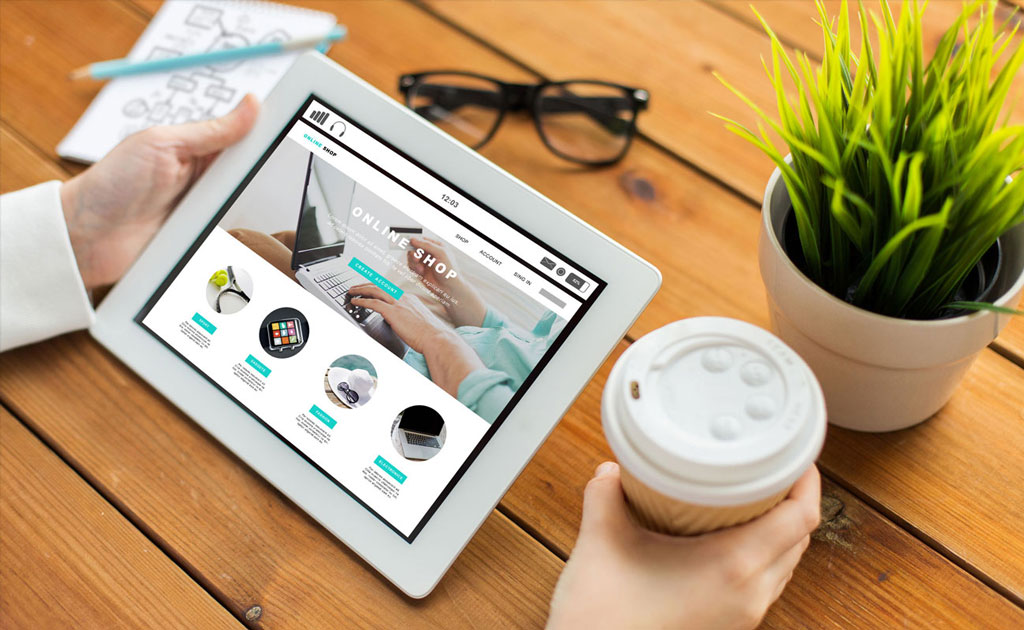 Pros of DIY Ecommerce platform
You don't require any design skills or experience to set one up since most of the templates are already fully customized and ready for use.
DIY platforms are quite affordable. You have free and paid versions that you can use. Even if the platform is a paid version, the running cost is usually low.
You can make changes whenever you like.
Cons of DIY Ecommerce platform
They have a generic look similar to every other platform using the same template
The look may not reflect your vision for the store
Limited room for branding
Most of them are not compatible with modern technologies that you may want to use
Not much room for changes
Hiring a Professional to design your E-commerce Platform
Hiring a professional to handle the design of your eCommerce platform is another route to take. This type of platform is largely customized with exclusive features that you will not find in generic platforms. Online sellers who want to stand out and increase brand value go for this type of platform. The only argument against using such a platform is that you will have to pay more for it compared to what a DIY platform will cost you. However, the benefits of using customized platforms will be worth the investment.
Here are some of the benefits of hiring a professional for your Ecommerce Design
Make a lasting impression on your buyers and visitors
One of the major criticisms of DIY platforms is that they have off-the-shelf features that do not resonate with the average online shopper. However, any shopper who visits a customized page will tell in a matter of seconds that it looks different from the average page they used to.
If you have your page designed by an Ecommerce design professional, anyone who visits your page will be impressed with the features and tools on it and will enjoy shopping on your page. By making a lasting impression on the mind of every shopper, you will build a loyal clientele in no time.
Your Platform will load quickly
Nothing turns a shopper off than a platform that refuses to load on time. With so many competitors offering the same products you market, you cannot afford downtimes for any reason. While your DIY platform may encounter technical issues that may affect your sales for the day, customized platforms rarely face such technical issues.
This is because professionals know the best 3rd party tools and plug-ins that are reliable and efficient. Also, in the event that issues arise, you can always turn to them for help and trust that they will rectify the situation in no time. With DIY sites, however, you are not guaranteed this especially if the technical issue is caused by disruptions from the developer's side.
Compatibility Benefits
Did you know that the best eCommerce platforms are smartphone-friendly and compatible with many 3rd party tools? With so many people shopping online today with their smartphones, you need a platform that allows them to shop with ease. A professional can help you design mobile-friendly eCommerce pages and install useful tools that will improve the shopping experience of users who visit your platform.
Moreover, they can also design a separate desktop version for shoppers who prefer to shop with their computers too. So, you see, hiring a professional offers you the best of both worlds that you will not get with DIY platforms.
Better eCommerce interface
Let's just call a spade a spade. A DIY platform can never measure up to a customized platform that is specially designed for you. While DIY platforms utilize templates designed for the average online seller out there, a custom-made version is designed with your target clientele in mind. Customized pages are more attractive, easier to use, and cater to the unique needs of your target market.
Increased Brand Value
DIY Ecommerce websites and pages do not offer online retailers many branding features. However, when you hire a professional to design yours for you, you are at liberty to add your business logo, catchphrases, and any other features that will appeal to your brand.  Branding your online store is a smart way to build a following and create an image around your business that will register in the minds of all who shop on your platform.
Even if the products you are selling are not yours, you can still brand your store and offer buyers premium pre-sale and after-sale services that will increase your conversion rates further down the line.
Search Engine Optimization
The best Ecommerce sites use SEO to attract organic traffic. Many DIY sites are not AEO friendly and the few that are only offer very limited reach. The good news is that the platform that an experienced professional brand like MQ Solutions will build for you will grab the attention of search engines and web crawlers. By using organic keywords in all your posts in conjunction with other 3rd party tools, your pages will rank well on Google and the result will be increased traffic to your site. With more visitors coming to your store in search of items, your chances of making sales will improve even more.
Generate more leads with MQ Solutions
MQ Solutions is a web design and development company with a team of lead experts who can design eCommerce platforms with high conversion rate potentials. We have a special team of professionals whose stock in trade is to build customized E-commerce websites that will not only attract the customers you seek but also convert them into loyal buyers who will keep coming back to patronize you
Over years, we have turned the fortunes of many online retailers around by transforming their online retail platforms into high conversion sites.
If you want to increase your sales volume and you want your marketing campaigns to be a resounding success, you cannot afford to rely on DIY platforms to see you're through. What you need is a customized store that will take your scalable rate from zero to 100% in a matter of weeks. Contact us today to leverage our expertise for your business growth.