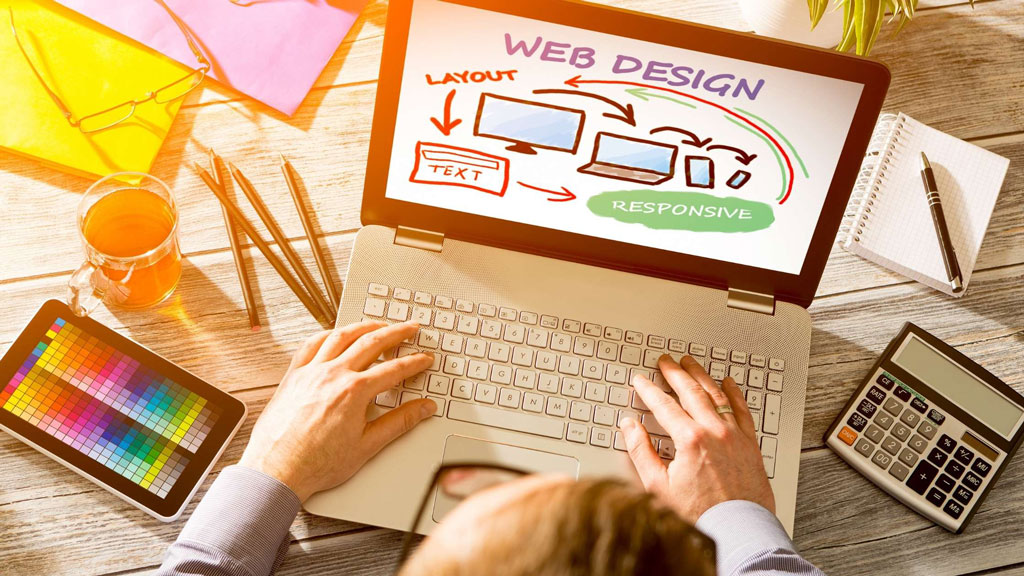 What to consider when hiring a web design company
A business that has a website is more likely to make more sales than a business without one. This is because most people use the internet in this decade more than ever before. Furthermore, people search for products on services online and in recent times, a greater percentage of selling is done online.
So, if you are thinking of building a business website that will help you connect and interact with your target audience as well as provide you with the opportunities to scale massively, you need a very good one. The best web design company is exactly what you need.
A very good web design company can help you build your website from scratch and the results it will bring are one that will benefit you long term. But what are the things to consider when hiring a web design company? In this post, we review some of the things to look out for and the questions to ask when making your selection from a shortlist of qualified web design companies.
Vital questions to ask during the selection process/Things to consider
Here is a list of questions to ask the representatives of a web design company bidding for the contract to build your business website.
Do they have developers or will the job be outsourced?
The selection process can be cumbersome and if you don't have time to waste you will have to cut down on potential time-wasting and only go for qualified developers, not middlemen. Today, there are many firms posing online as web developers but they are nothing more than middlemen. If you hire a company with a team of designers and experts, you will get the best results at a lower cost.
However, if you fall prey to middlemen, communicating what your needs are will be difficult because they are not professionals. On top of that, you face the risk of ending up with a shoddy website that you would pay a princely price for since they will pay only a fraction of the cash to an actual designer. Asking this question and evaluating the answer you receive will help you eliminate middlemen and reduce cost.
Do they offer custom design jobs?
If you want your business website to have custom features, you need to ask this question. Unfortunately, some web design companies have amateur designers who use generic off-the-shelf templates that won't do your brand much good. So if you want your platform to have custom features, make this clear from the beginning and only consider firms that can offer you custom design services.
A website with custom features is easy to brand and highly scalable. As your business grows, you will find it easy to make changes to reflect your growing profile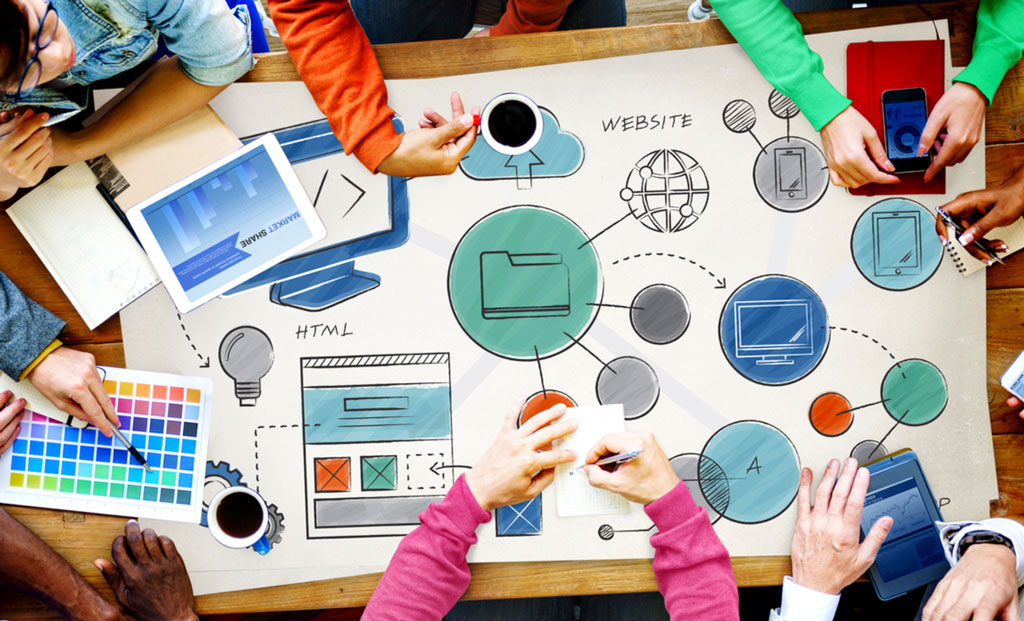 How do they approach their design jobs?
Another thing you need to consider is how they approach the design and development of websites that they handle for their clients. Are there timelines allocated for each design phase and do they issue progress reports as progress is made? These are some of the things you need to find out. A company that has a development strategy attached to its work is one that will take your website seriously and deliver according to an agreed timeline.
What SEO features will the website have?
If you want a business website that will remain visible and increase in Google rankings from the moment you launch it, the site has to be SEO friendly. Very good design companies like MQ Solutions build sites that are compatible with search engine optimization tools. Find out from the company's representative which SEO tools the website will have. Tools like backlinks, Spyfu, TrendSetter, and many others are tools to help your site rank well on Google.
Also, sites that are keyword-friendly with navigation keys are attractive features for Google and online users. So, during the selection process, place a great deal of emphasis on the type of Optimization features the website will have.
Ask for references
Asking for references is another way to evaluate the experience and competence of a web design company. Enquire about their past clients and the type of projects they handled for them. If possible, ask for the websites they have built in the past and take your time to review each of them. If they did a good job on those sites, they will like to do a good job on yours.
Do they have hard data to back the references they provide?
Does the design company have the data and key metrics to back their references? This is an important thing to consider before you sign off on any company. Why? Simply because anybody can provide the link to a beautifully designed website and claim to have been the designer whereas they are not.
A  trusted design company worth its onions will not only provide you with links and the design process they undertook to arrive at the finished work. In fact, being able to provide extra proof is another way to verify if they are in fact a design company and not middlemen posing as a team of experts.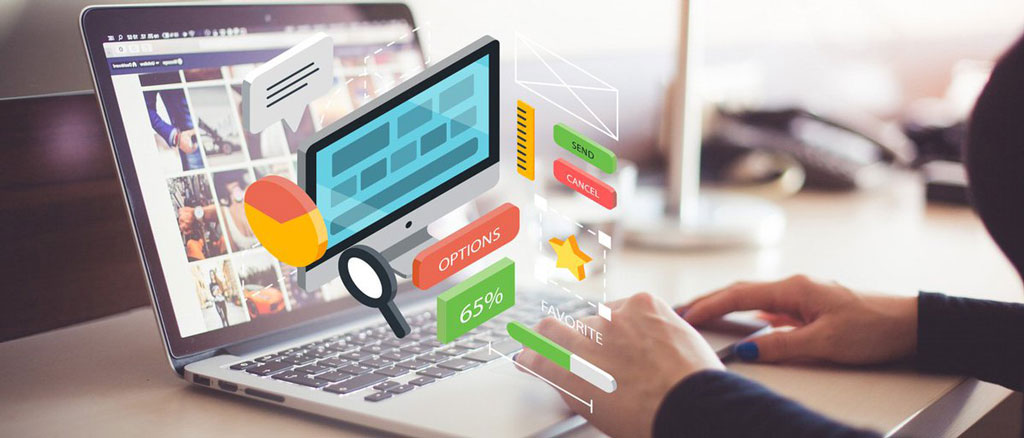 Can you work with them?
This consideration is more about you than them. Based on what they have told you and the answers they put forward to all your questions, is the company one that you can work with? Working with a firm that aligns perfectly with your goals is important if you want the process to run smoothly.
This is even more important for custom application websites that may need regular updates and maintenance work that only they can provide. The last thing you want is to encounter disputes and disagreements further down the line when the site is already up and running.
When interviewing prospective companies, we also advise businesses to insist on having face-to-face interactions with whoever they are going to work with. Even if you are located in a different city, you can still interact with the web designer over video calls. Doing so will help you gauge their level of sincerity and also build trust.
Benefits of hiring a good web design company
Now that you know about some of the things to consider and the right questions to ask when interviewing web designers for your website, permit us to conclude his article by briefly espousing some of the benefits of hiring a web design company.
Time Saving decision
You may not have been told that hiring a very good design company is going to save you time. Although it is true that building a custom business website from the ground up takes time, a good design company can get the job done in record time due to the number of experts they have on their team. Design companies like MQ Solutions have design specialists and developers who will handle the development of your site so that it is ready for launch as soon as possible.
Efficient website
A good design company will not build you a ramshackle site that loads today but crashes tomorrow. The website you get will be one that is up to speed and highly efficient 24 hours a day, 7 days a week, 30 days a month, and 365 days a year plus a day (for leap years)
Fantastic design
A company like MQ Solutions will offer you great designs that will resonate with your visitors and promote a strong brand consciousness. Every major and minor detail will be well thought out and discussed with you before they are executed.
Fast Loading
Good web designers are mindful of the web hosting service that they use. They also know the features to avoid that will slow down your site loading and frustrate users who want to log onto your platform.
If you have a website in need of an upgrade or you want to build a new website from scratch, consider hiring only the best web designers that can guarantee you the best features. At MQ Solutions we are a trusted brand with many years of experience in web design and development. Contact us today and let us share our amazing design ideas with you.